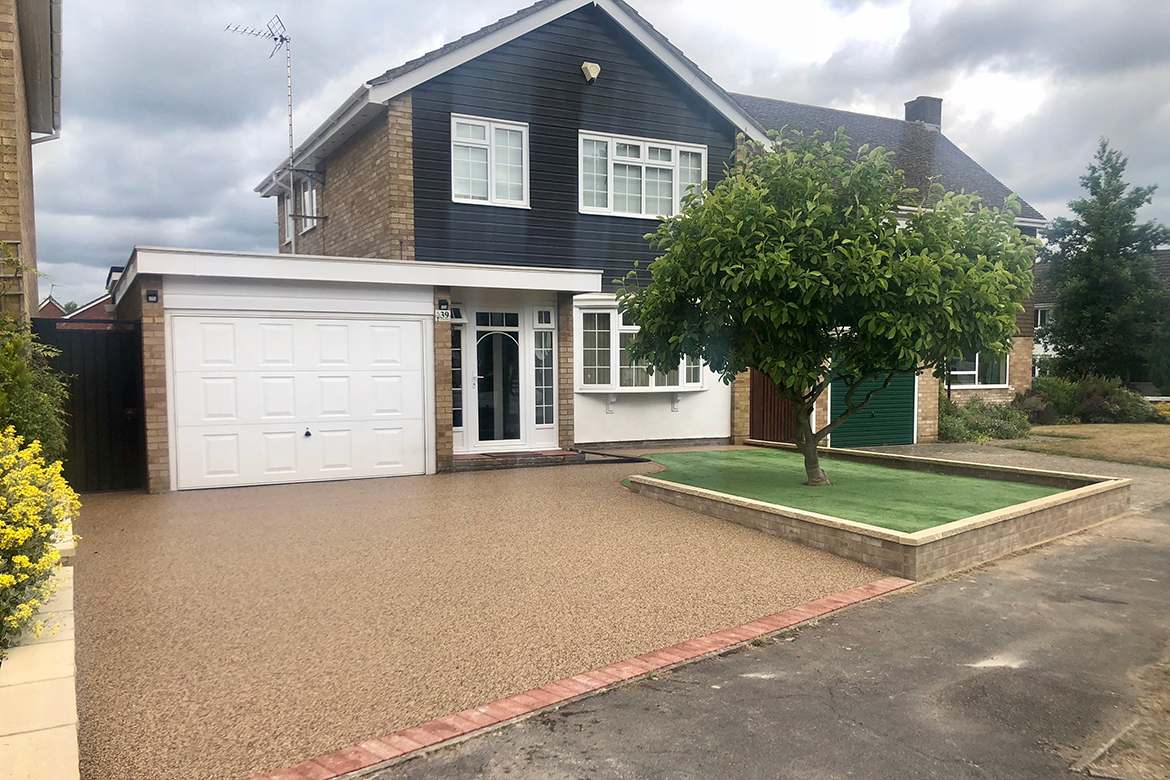 COVID-19: Contactless Quotations are available. To book an appointment please
click here
Whether it is at the workplace or home, a lot of thought goes into a new hardstanding or driveway. Pavilion Paving can help with every step be it choosing the right type of surface, colour, or design. We have been doing this for a very long time; let us turn your ideas into reality.
We use the most up-to-date techniques in groundwork construction, specialising in resin-bound aggregates. We also offer more traditional methods like tarmacadam or concrete. In order to help you select the best option, we will be happy to provide you with a free no, obligation quotation.
WHAT IS THE BEST LOW-MAINTENANCE DRIVEWAY MATERIAL?
From resin-bound driveways to traditional tarmac driveways, Pavilion Paving works to provide the most convenient driveway surface options in the UK. The driveway paving that's best for you will depend on the unique requirements of your space. As a result, we strive to provide a bespoke service that ensures the best driveway surface for you is supplied and installed.
TARMAC VS RESIN DRIVEWAY

Both tarmac and resin have their pros and cons. For instance, tarmac is a sturdy surface that's able to withstand a significant amount of pressure. Despite this, the bonds can weaken over time, which can result in stones becoming loose. On the other hand, permeable resin-bound gravel driveways are completely smooth without loose chippings, and they also provide you with an anti-slip surface. As a result, aggregate resin driveways tend to be the more long-lasting driveways.

PAVILION'S 10-YEAR GUARANTEE

Resin-applied aggregates are the latest in surfacing techniques. The possibilities are endless and can be used virtually anywhere. Pavilion Paving sets the bar when it comes to resin aggregate applications, and all our work comes with a 10-year guarantee.

RENOVATE YOUR DRIVEWAY WITH PAVILION PAVING

If your driveway is in need of a refresh, Pavilion Paving is here to help. We supply and install state-of-the-art driveway materials to keep the front of your home or business looking as good as new. Your driveway plays a massive role in a person's initial perception of your premises, which is why it's so important to ensure yours is in top condition.
There are so many routes that can be taken to renovate your driveway, and Pavilion Paving is well-equipped to help you choose the right one. For advice and guidance about your driveway, please don't hesitate to
get in touch
.